Hiya, Guys:
So, I realize that I'm a little late to the Diversity On The Shelf 2016 book challenge here, but I'm not new to the game ;).
I've already read about 12 or 13 diverse books this year (by authors of color), so I'm aim for the 4th Shelf: 19-24 books to complete this year. And based on the bit of research I've done so far, I'm going to have to list a few books I know I can get my hands on ie: Audiobooks and Physical copies from Amazon, thriftbooks and the library as my tablet (where I read most, if not all of my ebooks) has almost officially broken up with me and refuses to allow me access to all of the ebooks it's holding captive -___- The rules for this challenge are simple: read books by and/or about people of color throughout the year to encourage other readers to have a more diverse reading experience and to support diversity in the publishing industry. Quoting challenge creator Akilah, over at The Englishist
And for the Read Diverse Books Year-Round, (which just started this month and is a variation of the first challenge), I've made a list of ten options that are subsidiaries of this particular challenge just below. And while these two reading challenges go hand-in-hand, the books of this #readdiversebooks2016  will have a few cross overs, but my ultimate goal is to stick to and only count books that have been written by/are about people of color, QPOC/LGBT characters books and characters with disabilities.
TBR in no particular order. Just what ever I can get my hands on first ( tried to stay away from as many romance driven books as possible):

1) Lesbian Characters/Protagonist:  If You Could Be Mine by Sara Farizan
2) Muslim Protagonist: Does My Head Look Big In This? by Randa Abdel-Fattah
3) Set in Latin America:  The Summer Prince by Alaya Dawn Johnson
*4) Book featuring a character with a disability:  Bodies in Space by Shukyo  (if I can fine a copy)  If not, Otherbound by Corinne Duyvis
5) Scifi/Fantasy book with POC protagonist: Orleans by Sherri L. Smith OR Midnight Taxi Tango (Bone Street Rumba #2) by Daniel José Older
6) Set in OR about any country in Africa: Zahrah the Windseeker by Nnedi Okorafor   OR   Binti (Binti #1)  by Nnedi Okorafor   (Which ever I am able to get a hold of first)
7) Book Written by Indigenous/Native American author: The Absolutely True Diary of a Part-Time Indian by Sherman Alexie
8) Book set in South Asia (India, Pakistan, Sri Lanka etc…): The Star-Touched Queen (The Star-Touched Queen #1)  by Roshani Chokshi
9) Book with biracial protagonist: Amethyst Rising (Skatia Narratives #2) by L.A. Hendricks
10) A book staring or about a transgender: For Today I Am a Boy by Kim Fu
Anticipated short list of Diverse On The Shelf 2016: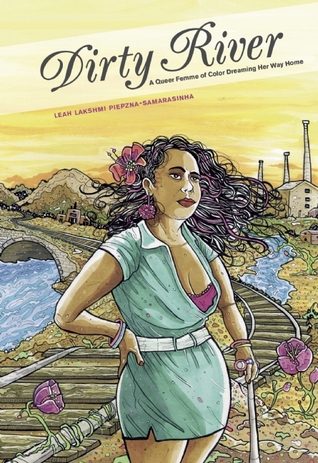 More to come, obviously. Plus, I plan to add to this list with books I read for blog tours, like The Mother by Yvvette Edwards.  These books, plus the ones from Read Diverse Books Year-Round, adds up to 19 books, so I think I'm off to a good start here so far.
*(I hope I've done this list right. Might make changes/alterations later on).
Thanks so much for stopping by and reading, guys.
Until the next post,
Gia.
Save
Save