If I Never Met You
By: Mhairi McFarlane
Genre:Contemporary Romance, Friendship, Relationships, Law Drama
Rating: I liked it
Publisher:HarperCollins Publishers/William Marrow Paperbacks
Release Date: March 24, 2020

IndieBound | Amazon |

Synopsis:

If faking love is this easy… how do you know when it's real?

When her partner of over a decade suddenly ends things, Laurie is left reeling—not only because they work at the same law firm and she has to see him every day. Her once perfect life is in shambles and the thought of dating again in the age of Tinder is nothing short of horrifying. When news of her ex's pregnant girlfriend hits the office grapevine, taking the humiliation lying down is not an option. Then a chance encounter in a broken-down elevator with the office playboy opens up a new possibility.

Jamie Carter doesn't believe in love, but he needs a respectable, steady girlfriend to impress their bosses. Laurie wants a hot new man to give the rumor mill something else to talk about. It's the perfect proposition: a fauxmance played out on social media, with strategically staged photographs and a specific end date in mind. With the plan hatched, Laurie and Jamie begin to flaunt their new couple status, to the astonishment—and jealousy—of their friends and colleagues. But there's a fine line between pretending to be in love and actually falling for your charming, handsome fake boyfriend…
My Thoughts
Hiya, guys.
I'm back again with another book review and thoughts post and today's book is if I Never Met You by Mhairi McFarlane.
Highlights & Summary:😃
If I Never Met You, is a book about a successful, smart, beautiful lawyer in her mid-thirties named Laurie.
Laurie who has spent nearly two decades with the same guy, Dan, since college, lives with him and even works at the same law firm. She and her boyfriend have been in a solid, strong, and committed relationship—or so she thought. After a night out with some work friends, Laurie comes home to her committed long-term boyfriend, but he suddenly hits her with the shock of her life. He wants to break up.
Coining the reasoning behind his sudden change of heart is down to the two of them going in different directions. Laurie, thinking he might just be having cold feet (again) with planning to get pregnant attempts to talk him down like she has done several times in the past. But the longer the conversation goes on Laurie begins to realize that Dan isn't having a midlife crisis, the love of her life (or so she thinks) is really finished with her.
Laurie is obviously devastated; they've been living together for so long and he has been the only person she's ever been with intimately that her world is completely turned upside down.
Not sure how to move forward, Laurie holds onto hope that the pair could reconcile like they've done in the past until she realizes Dan has been dishonest about what sparked their breakup. In my opinion, that's when things really start to get interesting in If I Never Met You.
First off, I will openly admit that the story was an ok read. More like a summer book for light reading because it doesn't have a page-turning-can't-press-pause feel to it. And there was a bit of predictability with the development of Laurie's new relationship that stems from the fake-love to real-love troupe.
However, the elements that really made the story good for me were the dry humor moments in the narrative. And I liked the slow buildup of Jamie and Laurie's relationship—this is an important thing to note here because the beginning was very slow 😂.
But the slow buildup of their relationship that expanded out from their little "deal" is what makes their chemistry and bond feel more authentic.
And because Jamie and Laurie are perceived as these two extremely different people on the outside, their interactions carried that much more of an impact as we see their lives and hearts change as the story progressed. Especially getting to see Jamie's true character which was nothing like how Laurie and the rest of their firm perceived him to be.
Least I forget to mention the fact that McFarlane gives us a mature relationship on both a professional and romantic level with these lead characters. (Who share an age difference in Laurie's favor). It is one that contests against more than just the issues that her ex, Dan has with the pair being together.
And the drama that follows in the workplace was pretty entertaining–I'm talking about you, Michael🙃🙃. Seriously, guys that guy, just…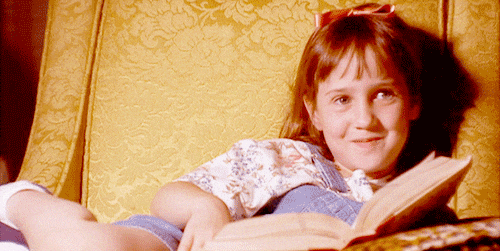 Personal Pitfalls & Narrative Flags:😬
I want to make it clear to have this section as personal pitfalls and narrative flags as the issues I had with this book may not strike a chord with other readers or fans of this book.
From the beginning, I think that it took me a while to kind of warm-up to Laurie's character. As I did like Jamie kind of at the start; he was charming, respectful and confident but always vulnerable around Laurie even when she wasn't aware of it. The dry humor and witty banter structure of their back-and-forth were also things that I liked about this book.
They are elements that are close to my personality and style of interaction.
Likewise, I am not the outlandish, flashy or in your face type of person. I live in a world of sarcasm and being upfront and honest. So, I felt more in sync with her friends Emily and Nadia who by the way this book needed MORE of.
In comparison with the main lead, Laurie. My eyes glazed over the repetitive passages of her going over and over her relationship with Dan especially after it was made clear how repressive and dishonest, he had been in their relationship. I know she loved the guy, but why put up with so much of that nonsense, Laurie? Why?? 😫
Yes, obviously with a relationship as old as theirs Laurie's character is going to have this abundance of faith in a guy but as the book progresses, those seeds of doubt that she mulls over didn't just materialize overnight. They were there for several years while they were together, so the logical part of my brain was constantly questioning why would she ignore her instincts, you know?
While I liked the self-reflection Laurie's character has in this book, it should not have taken Jamie to come in to tell her how powerful and special she was for Laurie to have that "aha" moment. In my opinion, this cheapens her development and character strength because she is lead there by another man while still picking up the pieces of herself from her breakup with Dan. I would have loved it so much if these two elements were kept separate in the narrative and Jamie's effect on her only highlighted what Laurie came to realize on her own.
Second, the most notable narrative flag for me reading this book was the fact that the lead character is a POC of mixed ethnicity. And unless I am incorrect the author is not a POC, therefore, it lacks the true connection to Laurie's character when it comes to prejudices, racial comment, stigma, and stereotypes that come with being a person of color.
I do not bring it up often, but it is an element that I will never, ever, ever be ok with and not draw some attention to it. It would be a different thing if her ethnicity was not drawn directly into the story or brought up in such a way that warrants discussion, but it does.
The points of biracial discrepancies and the prejudices on mixed-race all the way down to the texture of her hair were all brought up with Laurie's backstory. No matter the amount of "research" pursued to pluck these anecdotes from friends' stories, books or media outlets, etc. In my opinion, if it is something so fundamentally rooted within an entity that you cannot and will not ever have a personal experience with everyday life as a person of color.
Then it's best not to try to write or imagine up details like that. I don't care if you must have a co-author come in and write all those POC perspectives for you 😂 it is just something that should be avoided.—I don't know the editors for this book and if this they even had any influence with this, but I think you get my point by now.
I have read books dealing with POC characters and non-POC authors before (Because lots of people do it) but there was just something about  the way Laurie was presented that made this notch of the narrative stick with me.