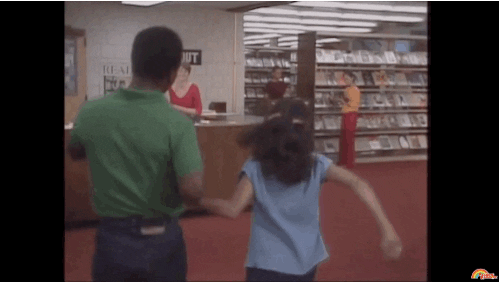 Hiya:
So, it occurred to me the other day (perusing through all of the e-Books on my tablet) and really realized that I have quiet a few books. Not including the ton I have on my bookshelf.
This fact made me really happy because for once the amount of fictional reading material I owned out numbered the non-fiction, informational and academic based material I have.
Likewise, I thought it'd be fun to share a list of places that I get my books from, besides signing up to participate in book blog tours, being gifted books by authors themselves and being asked to review material.
My Top Three Places To Buy Physical Copies Of Books:
1) Amazon
2) B&N
3) Thriftbooks
There is also of course the public library, but I live in a tiny suburban township. Which does have it's own public library, but it's slim pickings. I also know that B&N can be pretty pricey, but I remember when I asked for a B&N gift card for my birthday last year, I was able to get 7 books with the 50$ given to me.
How? You might be wondering. (I don't. I'm not presuming to know what you're thinking or that you're thinking at all reading this.) Well, I waited a good month (haha, not even kidding) until B&N was having a big sale and went in to grab a few of the books I was waiting to buy and voilà.
The point is, book shopping at B&N is possible, if you're patient enough. But for those who aren't (which I am sometimes—or not? In this context) there are other options like Amazon or Thriftbooks.
What I love about Thriftbooks is that they offer older titles as well as several new ones, if you know when to look. Now, for those who do not know, Thriftbooks is a site that allows you to buy used books based on your preference of the book's physical condition.