Hiya, Guys:
Here are the books I completed for the month of January for the three book challenges I'm participating in this year.  Organized in the order I signed up for each challenge.
#2016TBRPile Challenge

Has been on by TBR pile for weeks.
The Shadow of Loss
Genre: Realistic Fiction, Multicultural, Romance, YA
Rating: 4.5 Stars
Goodreads OR buy Shadow of Loss here: Amazon | Barnes & Noble|  Kobo
Blurb:
Evelyn Gonzalez keeps losing people, which is always hard, but has she lost something much more? Has she lost her soul? Evelyn has a nervous breakdown and is institutionalized, after months of sorrow and pain she is thrust back into the world. The world of teenage angst and Calculus. Can she trust people again? Especially after hurtful assumptions and judgments made her miss her junior year of high school. Evelyn is just trying to heal what she lost and graduate from high school.
For The Shadow of Loss Review click here.
#Rockmytbr Challenge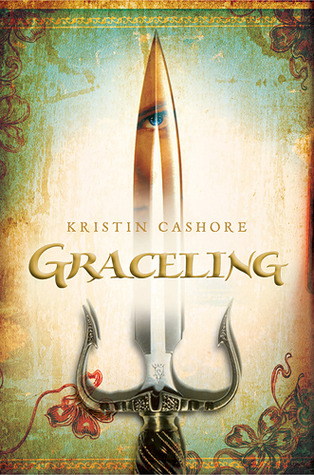 Graceling (Graceling Realm #1)
Genre: YA, Action, Adventure, Paranormal, Romance
Rating: 5 stars
Synopsis (from Goodreads):
Katsa has been able to kill a man with her bare hands since she was eight – she's a Graceling, one of the rare people in her land born with an extreme skill. As niece of the king, she should be able to live a life of privilege, but Graced as she is with killing, she is forced to work as the king's thug.

When she first meets Prince Po, Graced with combat skills, Katsa has no hint of how her life is about to change.

She never expects to become Po's friend.

She never expects to learn a new truth about her own Grace – or about a terrible secret that lies hidden far away…
For my

Graceling

r

eview

post, click here

.